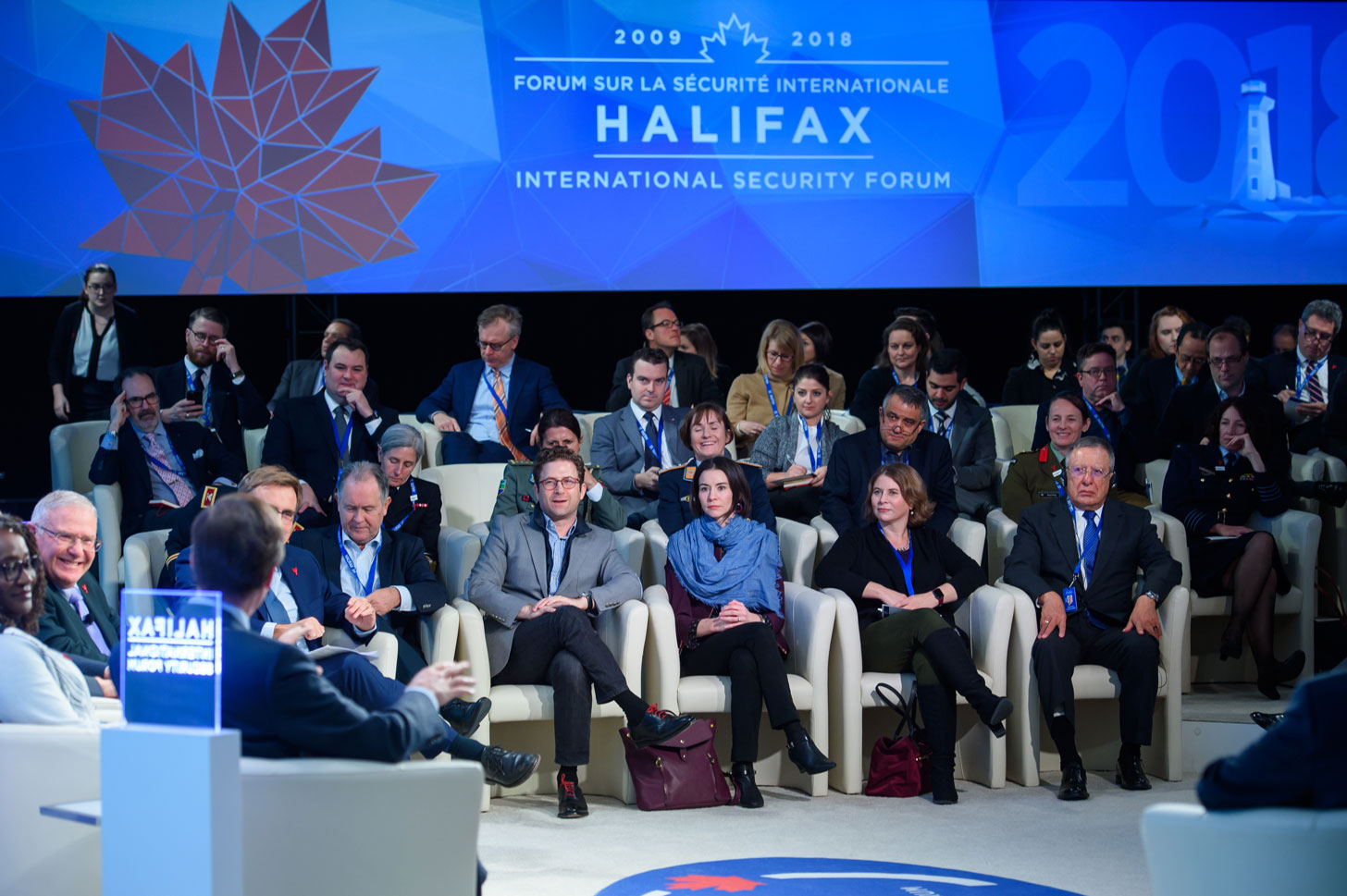 SPONSORSHIP OPPORTUNITIES
Recognized as the leading gathering of democratic leaders committed to global security and prosperity, Halifax International Security Forum is widely acknowledged by the international community as an essential annual meeting place.
The Forum creates the space where leading government decision-makers, key business leaders driving economic growth, and people on the front lines facing consequential local threats come together.
Setting the security agenda for the coming calendar year, the Forum convenes relevant and key leaders in an unscripted, intimate atmosphere. Each year, the Forum brings 300 leaders from over 70 countries to Nova Scotia, presenting a unique opportunity for industry leaders to have a strong voice as the world comes together to develop strategies to strengthen security and expand opportunity and prosperity around the globe.
For more information about ways to benefit from sponsorship with the Halifax International Security Forum, please contact Laura Bridge at laura@halifaxtheforum.org or by calling +1 (202) 812-9015.
FOLLOW HFX ON TWITTER
Fetch Tweets: You currently have access to a subset of Twitter API v2 endpoints and limited v1.1 endpoints (e.g. media post, oauth) only. If you need access to this endpoint, you may need a different access level. You can learn more here: https://developer.twitter.com/en/portal/product Code: 453