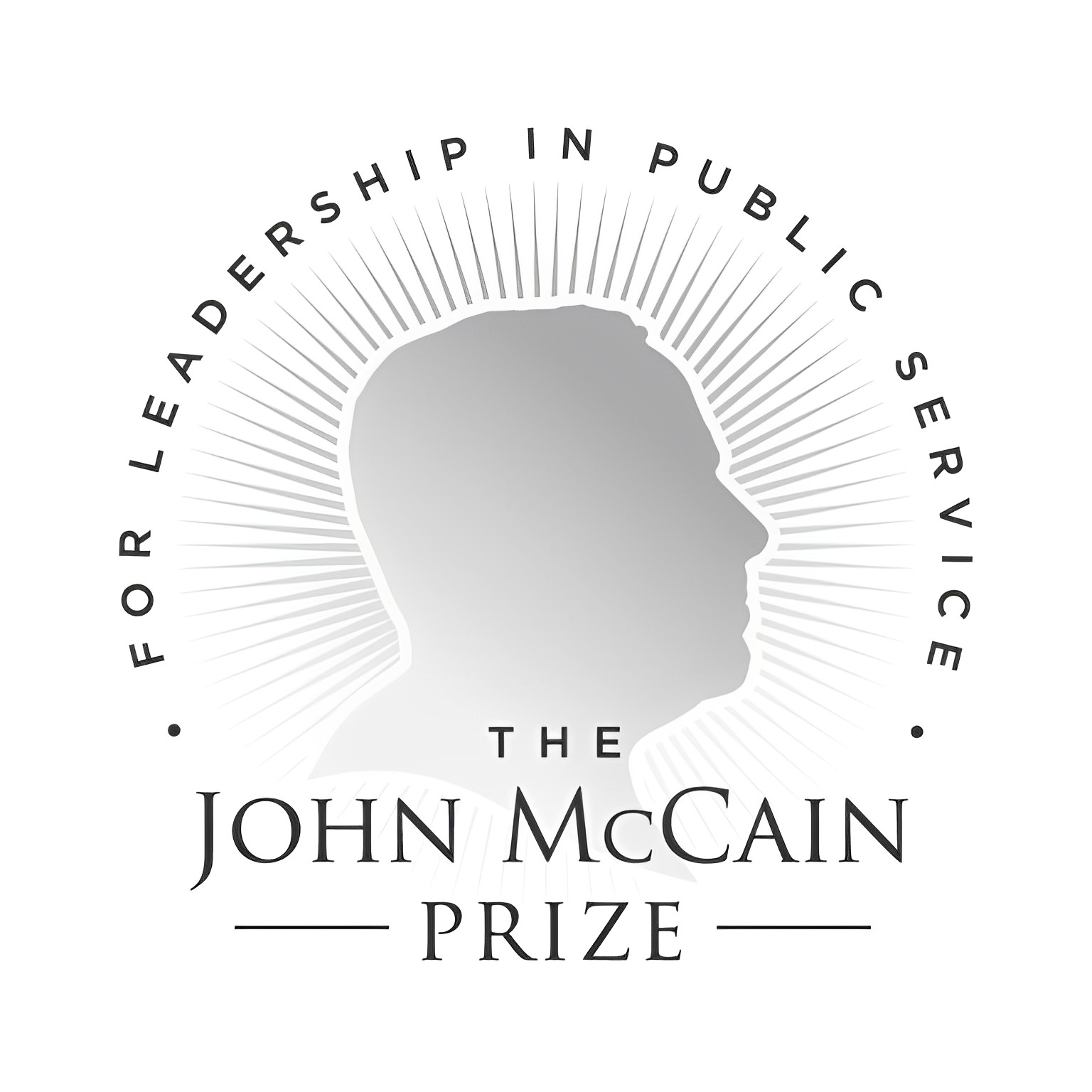 JOHN MCCAIN PRIZE FOR LEADERSHIP IN PUBLIC SERVICE
The late Senator John S. McCain inspired Halifax International Security Forum's mission to strengthen strategic cooperation among democracies. Senator McCain fought in war and in peace for liberty, equality, opportunity, and democracy—his country's ideals.
His meaningful presence at the Forum every November in Canada gave confidence to entire nations that the benefits of democracy outweigh any alternative. Senator McCain knew that there are and always will be decent and courageous people to pick up his mantle and continue his work to make the world a better place.
The John McCain Prize for Leadership in Public Service is bestowed annually at Halifax International Security Forum to individuals from any country who have demonstrated uncommon leadership in the pursuit of human justice.
With this Prize, Halifax International Security Forum salutes Senator John S. McCain's extraordinary life—a permanent reminder of the strength of the human spirit.
McCain Prize Recipients
2019
The People of Lesbos Greece
for their valiant actions to rescue refugees fleeing conflict in the Middle East
2018
The People of Hong Kong
for their brave fight for their rights in the face of oppression from the government of China
Videos
Mrs. Cindy McCain presents the 2019 McCain Prize to the People of Hong Kong, accepted by Ms. Emily Lau and Mr. Figo Chan
Mrs. Cindy McCain presents the 2018 McCain Prize to the People of Lesbos Greece, accepted by Mr. Giannias Svoros and Mr. Xenophon Koukoutas
FOLLOW HFX ON TWITTER
Fetch Tweets: You currently have access to a subset of Twitter API v2 endpoints and limited v1.1 endpoints (e.g. media post, oauth) only. If you need access to this endpoint, you may need a different access level. You can learn more here: https://developer.twitter.com/en/portal/product Code: 453